CAHSLA Association
2018-2019
Year Kick-off Meeting
Reconnect with colleagues and welcome new members
while you enjoy light refreshments,
and learn about upcoming CAHSLA programs, and meet your officers.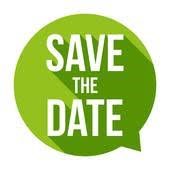 Date:   September 18, 2018
Time:  5:30 – 7:00 p.m.
 Location:

917 Plum St, Cincinnati, OH 45202
 Alex Herrlein, Reference Librarian and Office Manager, will be our host. 
Please RSVP by 9/14using this link: https://www.surveymonkey.com/r/KJLTB6K
OR email llmccormick@mercy.com or phone 513.686.5422 Lisa McCormick
Parking: Limited free parking is available in the Lloyd Library parking lot between the library and the Fire Museum, accessible from Court Street. Additional street parking is also available, and at the lot on Plum Street across the street from the library.
We will have the opportunity view the unique book, Altered States, which details "the world's greatest private collection related to the subjects of drugs, sex, magic, and rock and roll. A library of more than 50,000 items, it contained everything from rare manuscripts and photos to posters, bottles, letters, opium pipes, and pinball machines."
And enjoy the exhibit: Phar'-ma-cog-no-sy Illustrated: A History of Natural Pharmaceuticals takes you on a journey through the world of natural pharmaceuticals, displaying artifacts, archives, and equipment utilized in manufacturing. The exhibition features modern medical illustrations, vintage botanical art and specimens of medicinal plants.  https://lloydlibrary.org/exhibits/
Flyer CAHSLA Sept 18 2018 Kickoff meeting announcement
Upcoming Events:
Oct 24th @ 5:30-7:30pm – Tour of 80 Acres Farms – http://80acresfarms.com